BLUE ROOM LOUDSPEAKERS RELAUNCHED
1998. My position as Creative Director and Product Designer gave me a pivotal role in overseeing and contributing to the MiniPod brand experience. Robert assembled a team that involved an advertising agency in Switzerland ran by Marc Fischer and his team of creative designers. This included amongst others Dan Egli joined by Marketing consultant Christoph Spengler. Robert met them in Switzerland through Christoph and was inspired by their approach. They injected fresh new ideas into the brand material. Together over a series of meetings and workshops in London and Zurich, we created a strategy to relaunch the MiniPod. Our focus was on the detail of the customer experience. We looked at the customer's journey; from ordering the product to receiving and opening the packaging. These were all important touch points that we hoped to leverage into a memorable experience for the consumer.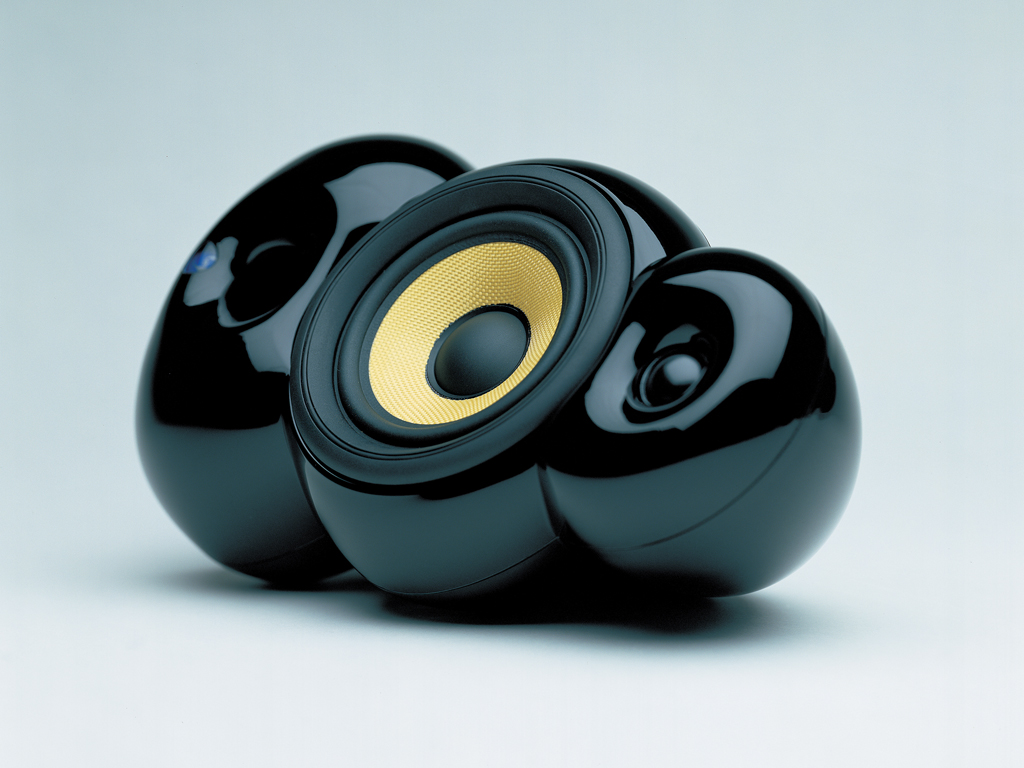 The Swiss team delivered a guideline presentation, which introduced the new 3D look of the Blue Room logo. They also established a minimal yet sophisticated design tone for the new MiniPod range.
We all collaborated again for the MiniPod website, our informative, interactive brand interface. We pooled our ideas together to make it as unique as possible. The overall navigation and site look based on the concept of crop circles shapes that I had started to experiment with on the Blue Room Released album "Signs of Life."
It was a hugely popular site embracing the animation capabilities of the new debuting Flash software and full of quirky animations From the website the MiniPod was capable of being ordered and delivered globally, within 48 hours, which was quite innovative for 1998. Our in-house team including Graham Holden and Owen Priestley helped on the updated version.